Meet Our Team!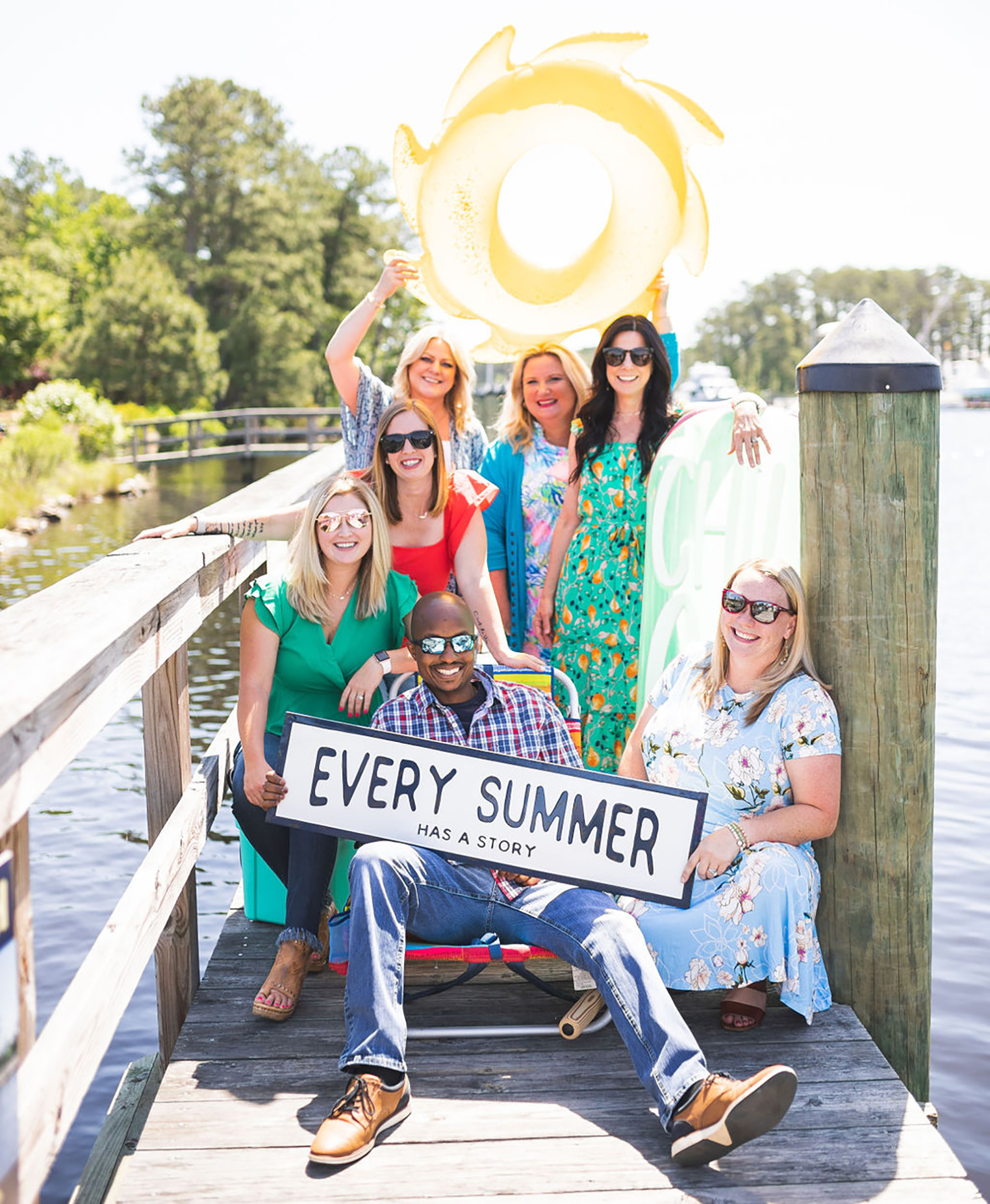 Meet Nikki!
State Licensed: North Carolina and Virginia
Experience: Nikki is the team founder and leader. As a Hampton Roads native turned full-time OBX resident, Nikki has a wealth of knowledge and expertise for serving clients everywhere in Hampton Roads and as far south as Outer Banks, NC. In January 2020, Nikki decided to start the team in order to help serve more clients and to provide a place where you'd know that providing you with the highest level of customer service is the top priority. She sought to bring on agents and employees that shared the mindset that the client is family and should be treated with upmost respect and honor at all times. From there, the infamous NJRT came to life! From first, second, and forever homes to land, investment, and commercial properties, Nikki enjoys every aspect of the real estate world. If you are ready now or want to make a plan for the future, contact Nikki today.
On a Personal Note: Nikki is married to another Hampton Roads native, Steven, and is mother to Charlotte (the true Queen of the household.) They spend most of their free time exploring the area for diamond-in-the-rough local restaurants, her favorite usually being the ones inside of gas stations!
Meet Katie!
Email: Email Me
Cell: (757) 650-5191
Experience: Katie's title is Client Specialist. With Katie's out of the box thinking and work ethic we are able to provide customer service at the highest level for our clients. Her experience with giving back to the community, planning and running events, and knowledge of the real estate business, allow Katie to create unique experiences for our clients before, during, and long after a transaction!
On a Personal Note: Katie was born and raised in the Hampton Roads area. She is happily married to her husband Rob, and they have 2 amazing teenage daughters. You can often catch Katie giving back to her community and spending time with family on their mini farm "The Reper Ranch".
Meet Angie!
Fax: (757) 410-8600
State Licensed: Virginia
Experience: Angie is very familiar with the moving process due to living the military life. Renting, buying, and selling…Angie has seen and done it all! She holds herself to the highest of standards, consistently giving her clients 110%, working hard to make sure you are truly happy with your experience, and providing fun along the way with her witty personality. She is ready to serve you and help you achieve your dreams!
On a Personal Note: She is a Virginia native with a strong love for the water which is fitting because her husband, Sam, is a pilot with the United States Navy. They have a sweet labrador retriever named Bella and enjoy being outdoors as much as they can. Angie is always up for an adventure – join her and you'll be glad you did!
Meet Frank!
State Licensed: Virginia
Experience: Frank is a native to the Hampton Roads market and has spent time living both on the Peninsula and Southside. He specializes in providing a detailed analysis of properties and prides himself in pricing property so that it yields the highest rate of return for his clients. His numerous years in management and customer service are the perfect blend for your Real Estate needs. No matter what phase Real Estate plays in your life, Frank is sure to help you navigate making the best decisions for your situation.
On a Personal Note: Frank is married to his wife; Mary, a native of Norfolk and they have two beautiful children. In his spare time he can be found cycling around Hampton Roads, flying his flight simulator, or at the local bowling alley.
Meet Veronica!
Fax: (757) 410-8600
State Licensed: Virginia and North Carolina
Experience: Veronica specializes in navigating the way for first-time home buyers or sellers. With years of customer service experience, becoming a Real Estate Agent was an easy choice for her. Her main goal is to do right by her clients and customers in every way - from listening to their needs to going above and beyond in helping them achieve their goals. Veronica builds her client relationships on honor, integrity, and trust.
On a Personal Note: Veronica is born, raised and proud to be from Texas! She is married with 2 fantastic children and 2 dogs, understanding that all pets are family members!
Meet Courtney!
Fax: (757) 410-8600
State Licensed: Virginia and North Carolina
Experience: Having grown up in rural Chesapeake and migrating to Moyock as an adult, Courtney works in the areas, and with the people, that she knows and loves best. When it comes to clients, she believe in a philosophy of patience, service and honesty. In every situation she honors her commitment to her clients above any other factor. Buying or selling a home doesn't have to be overwhelming or stressful, if you have the right person representing you.
On a Personal Note: Courtney has been married to Peter, who is also a native of Chesapeake, for over 20 years, and is mother to Tyler and her two cats Chase and Piper. During her spare time, she can be found watching her son play baseball at Currituck County High School, or watching her husband coach baseball for Moyock Middle School. She loves binging reality TV, going to the beach, or hanging with friends. She also enjoy giving back to local teachers, and is an active board member for The Procreate Foundation, which helps families manage the cost of infertility treatments.